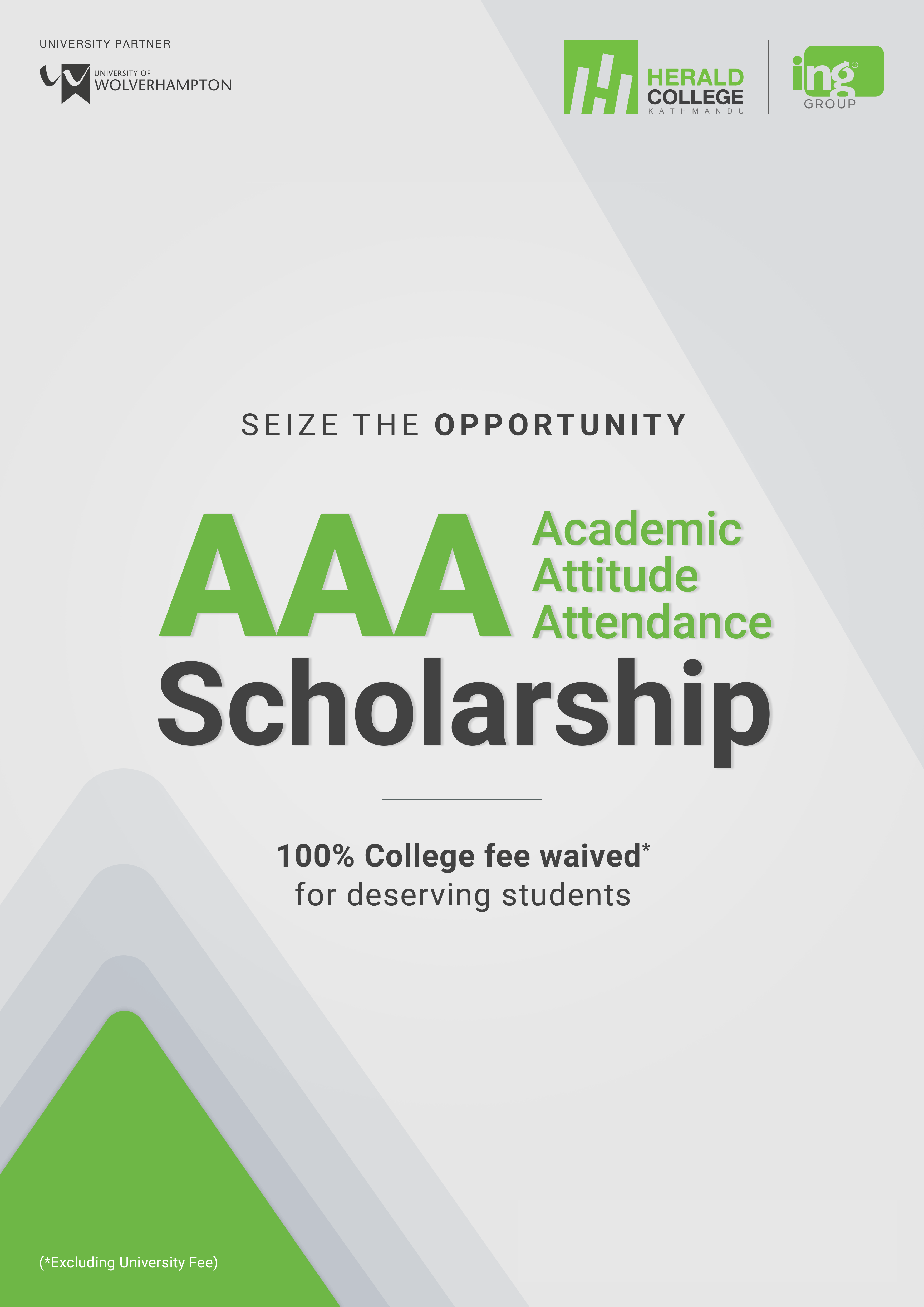 The attitude, Academics and Attendance Scholarship
Herald College Kathmandu is pleased to inform you that the long awaited AAA Scholarship Application is now open for the most deserving students in order to reward them for their excellent performance.
We are providing AAA Scholarship to 10% of the students in each academic year based upon their performance under three main criteria: ACADEMICS(A), ATTENDANCE (A) and ATTITUDE(A). The AAA Scholarship covers both COLLEGE SEMESTER FEES of the First Academic Year.
ELIGIBILITY CRITERIA:
Applicants can apply for the Scholarship if they meet the following criteria:
Good academic standing.
At least 80% attendance in each module.
Timely payment of all the financial dues.
Clean disciplinary record and exemplary behaviour.
For further information, please contact the Student Services Department.