February 07, 2023
Herald College Kathmandu Business Showcase 2023
A Celebration of Young Entrepreneurship
The HCK Business Showcase 2023 was a one-of-a-kind event that provided a platform for the students to showcase their products and services. The event was organized to celebrate the creativity and hard work of the students, who have put in their time, effort, and passion into their businesses. The college's efforts to promote entrepreneurship and support student-owned businesses are commendable and have made a significant impact on the students.
The aim was to give these young entrepreneurs an opportunity to market their brands, network with others and get recognition for their efforts.
The following student-owned businesses were displayed:
Relax Nepal by Mr Sabil Khan
This brand is a one-stop-shop for all your relaxation needs and offers a range of high-quality fitness products. Relax Nepal provides everything you need to pamper yourself and feel rejuvenated, including the 4-in-1 razor for females, the adjustable massage gun, and the conventional heating and massaging belt.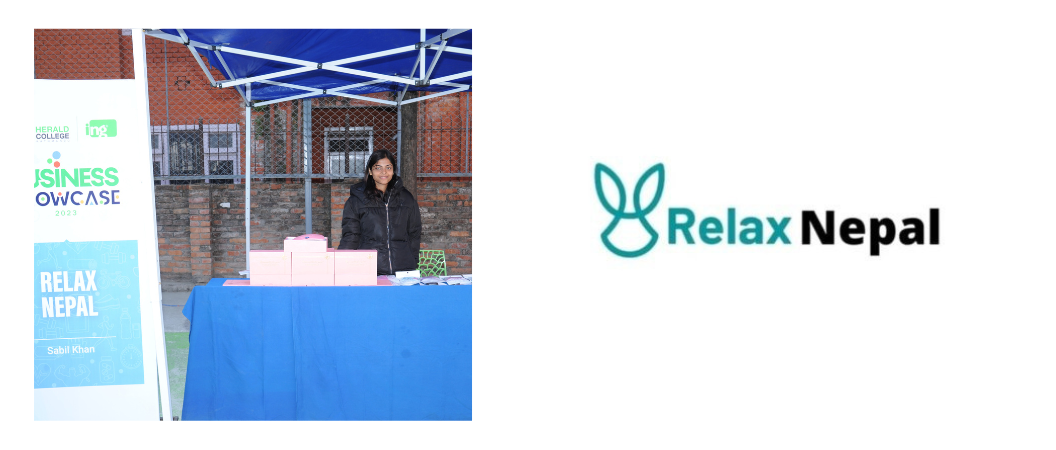 Be Humble by Mr Hrithik Babu Shrestha
It is the destination for stylish and practical bags. With a range of products that includes Be Humble bags, side bags, fanny packs, backpacks, and tote bags, you're sure to find the perfect accessory to carry your essentials. The bags offered by Be Humble are not only practical but also stylish, making them the perfect choice for the fashion-conscious individual.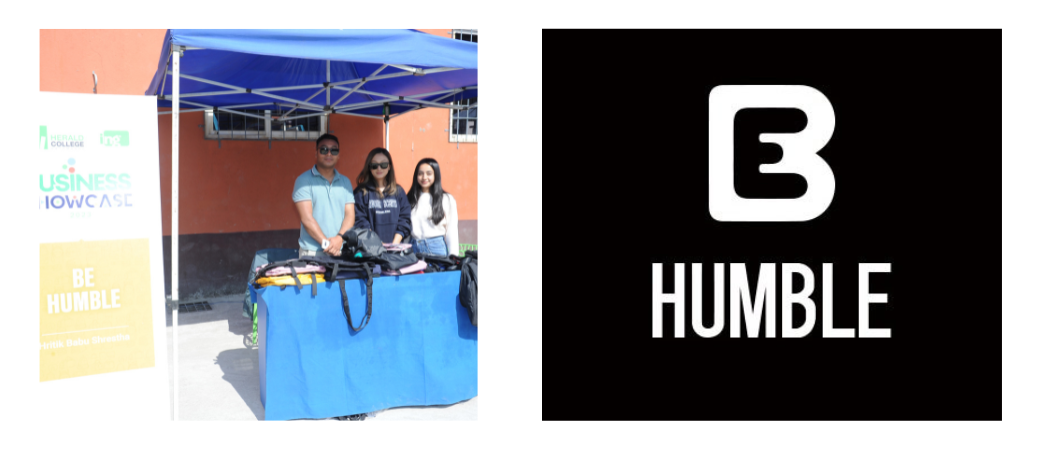 Ivory Nepal Pvt. Ltd. by Ms Shraddha Rajbhandari
Ivory Nepal provides its consumers with a comprehensive shopping experience by carrying a variety of women's trendy apparel and accessories. This business includes everything you need to look and feel your best, including dresses and scrunchies.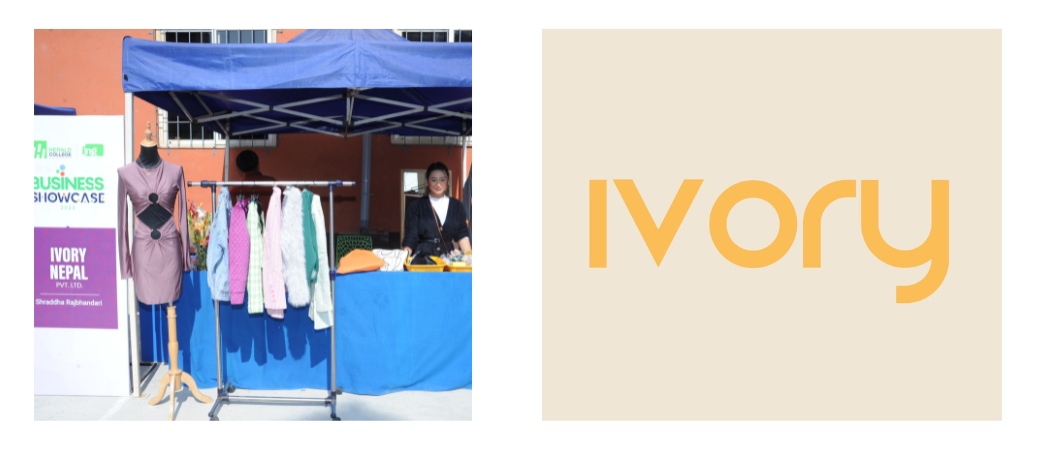 Bidhya Apparels Pvt Ltd by Mr Anmol Basnet
With a range of men's apparel, including Jean jackets, joggers, and pants, Bidhya Apparels has everything you need to look and feel your best. The products offered by this brand are not only stylish but also of high quality, ensuring that you get value for your money.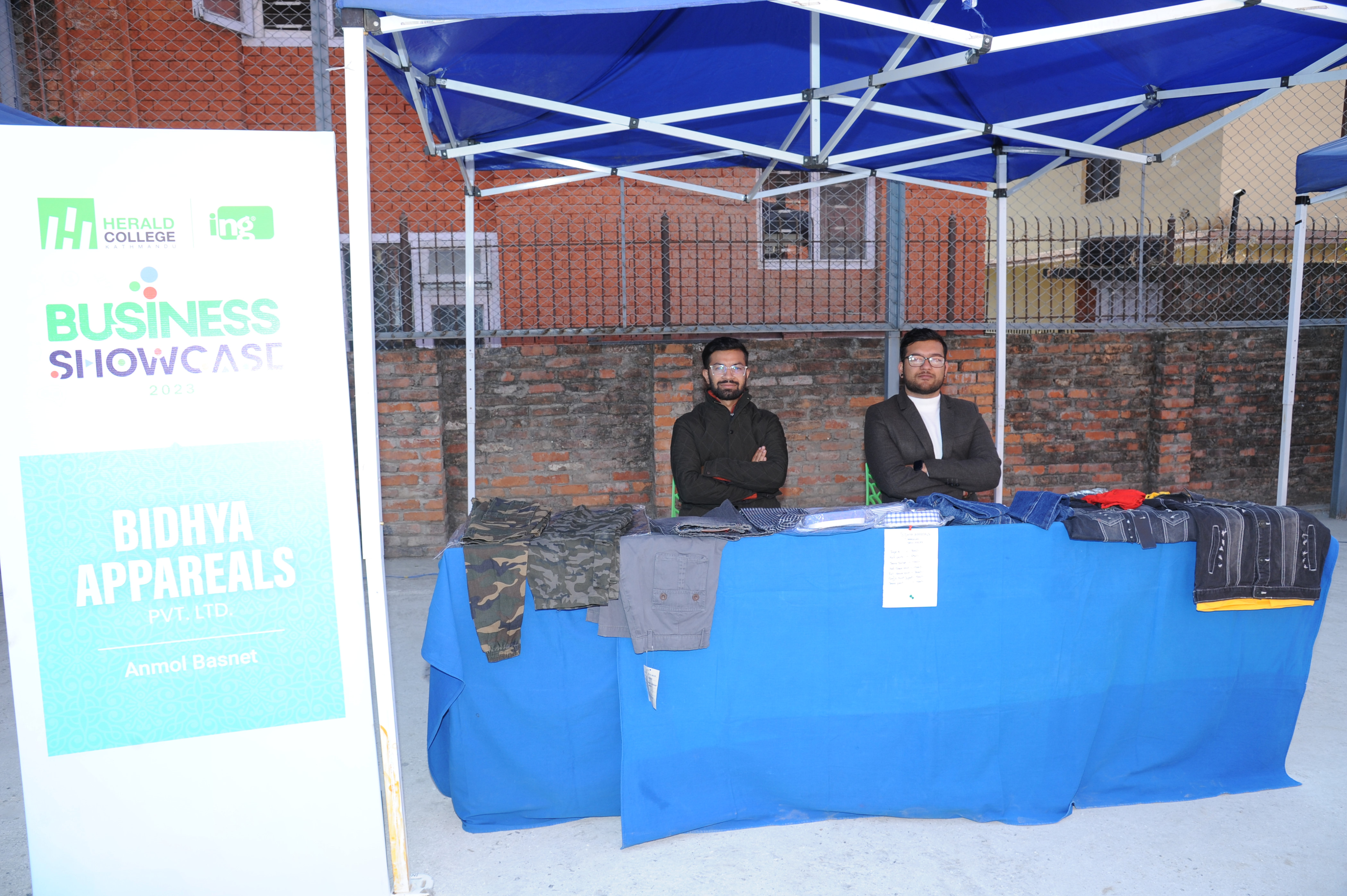 Pets Khana by Mr Sabin Giri
It is the perfect choice for pet owners. Pets Khana offers a variety of pet items, such as chew toys, pet hair brushes, and more, to ensure the happiness and health of your furry friend.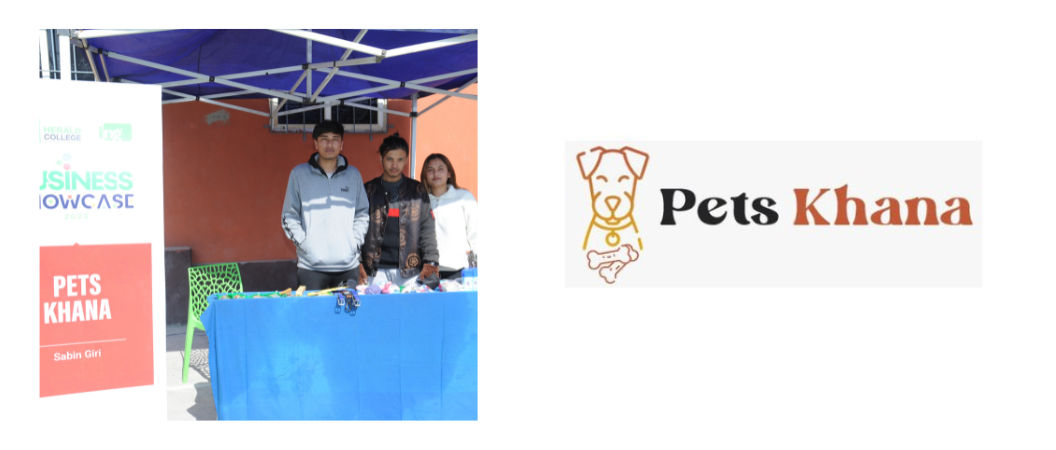 Sweetish by Ms Nitija Sthapit and Mr Priyash Bajracharya
With a range of desserts, including chocolates, Sweetish is the perfect place to go for a sweet treat. With their focus on custom chocolates for brands, you can be sure that the products offered by this brand are of the highest quality and will satisfy your sweet cravings.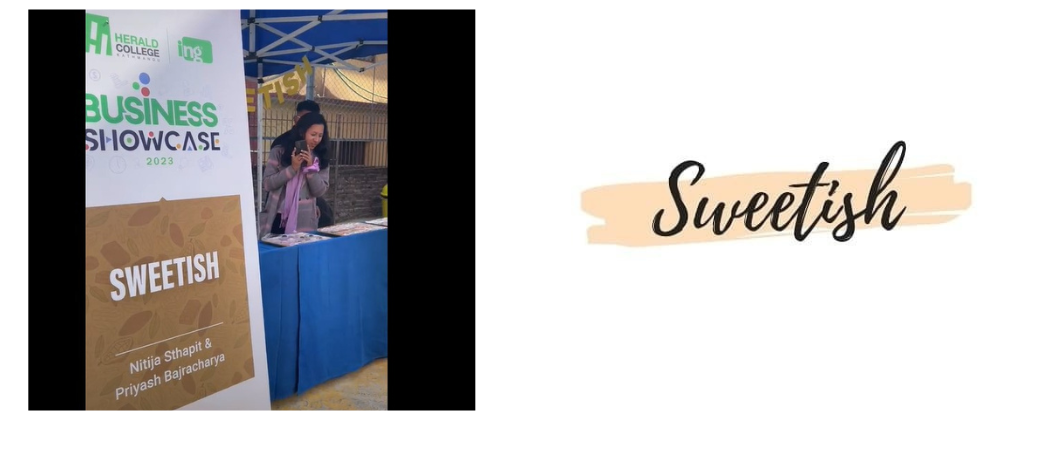 Lilly Bee Accessories by Ms Niki Maharjan Dangol
Lilly Bee Accessories offers a range of fashion accessories for girls that are both trendy and affordable. It features all the trendy accessories you need to add some flair to your outfit, including earrings, rings, scrunchies, scented candles, and more.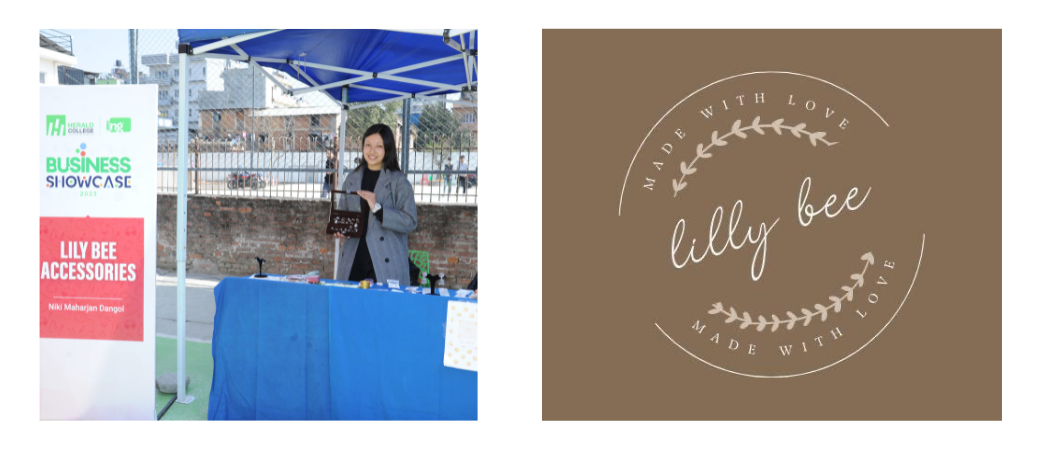 Graceful Jewellery by the Ms Riya Shivabhakti
Graceful Jewellery offers authentic jewelry that is both stylish and timeless. Whether you're looking for custom-made gold, silver or other precious metals, Graceful Jewellery has got you covered.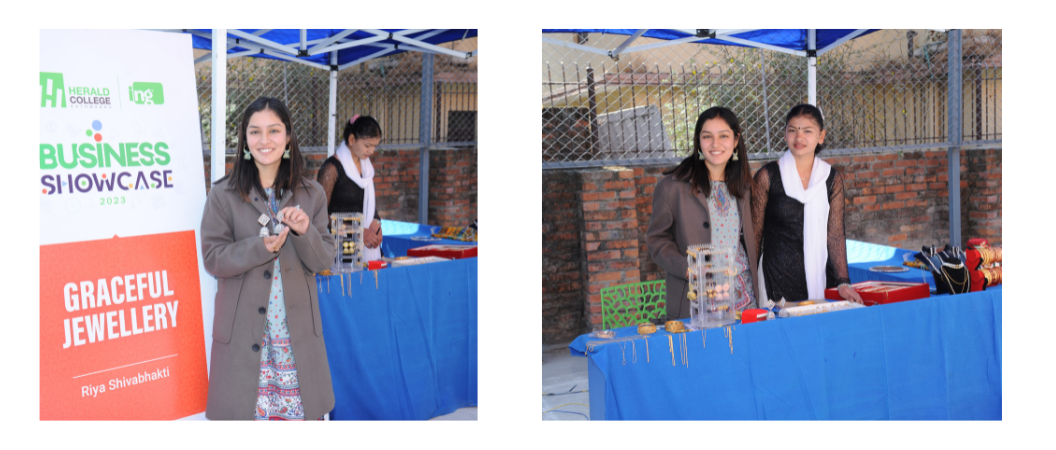 Style Yourself by Ms Pragya Budhathoki
Style Yourself offers a wide range of fashion accessories for girls that are designed to keep you looking your best. From earrings to rings and from scrunchies to scarfs, Style Yourself has everything you need to make a fashion statement.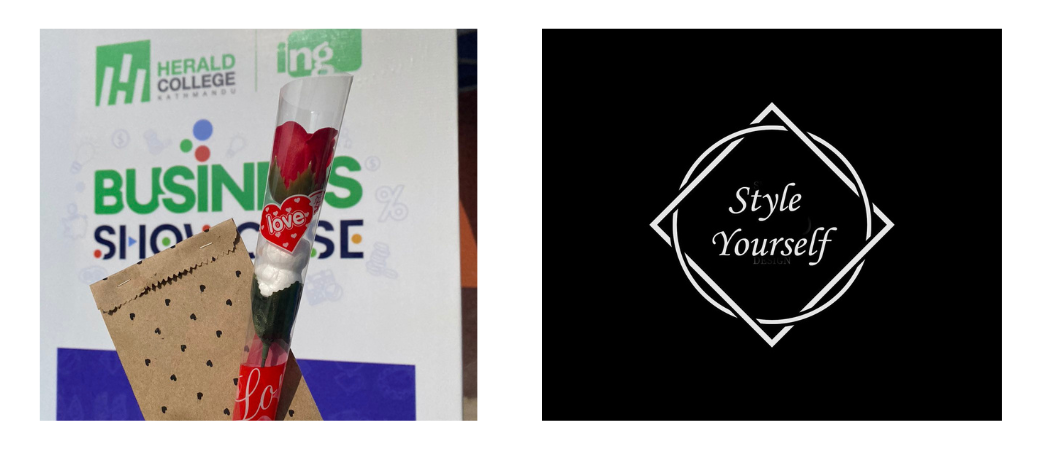 Memosa Cafe by Mr Jabir Hussain
Memosa Cafe is a perfect destination for chatpatey and laphing lovers. Delicacies are certain to tempt your taste buds since they are made with the freshest ingredients and unique flavor combinations.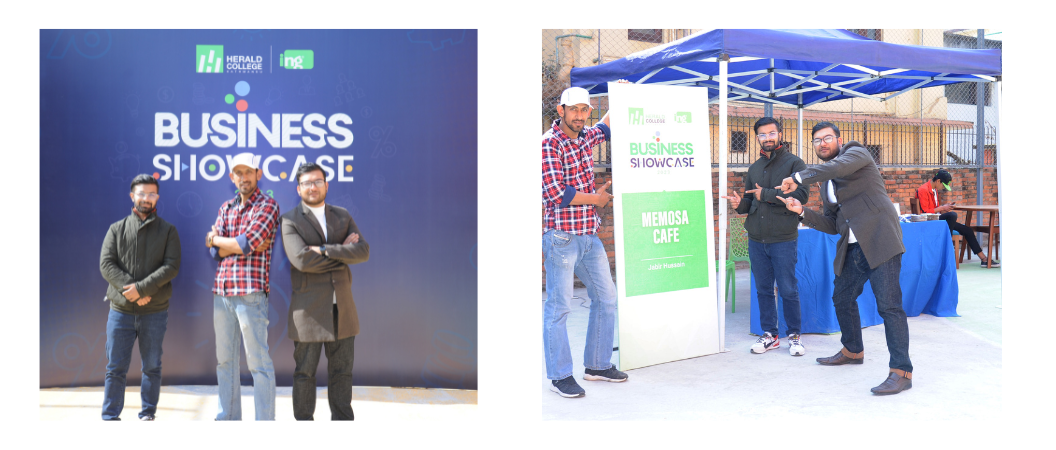 HCK Business Showcase 2023 was a successful event that reflected the potential and innovation of the future of entrepreneurship. The participating brands were truly remarkable and showcased the brilliance of the student community.
We appreciate the efforts of the participating brands and look forward to more such events in the future.