March 30, 2023
International MBA events: March Highlights
March 21, 2023: Tuesday
Event Title: THE WORLD IS YOUR MARKET
Guest speaker: Deepak Prakash Baskota (Founder and Chairman of Kanchenjunga Tea Estate and Research Center)
The first half was dedicated to a distinguished guest who shared his knowledge and experience about the journey of Kanchenjunga Tea Estate. In the second half of the event, the attendees were divided into groups and students were given a chance to showcase their creativity in a competition.
The winners of the competition were given exciting gift hampers from the guest as a prize. It was a fun and interactive way to engage the students and allow them to apply their learnings in a practical setting.



Watch January IMBA events.


March 24, 2023: Friday
Event Title: ICE BREAKER
Guest speaker: Ms Sujata Bantawa
The event was designed to assist individuals in learning how to establish connections and networks within their workplace. Attendees were taught the importance of teamwork and encouraged to think outside the box. Simultaneously, goal setting was another crucial aspect covered during the event, where participants were given valuable tips to improve their time management skills. Furthermore, the event emphasizes the importance of going and growing together, highlighting the benefits of collective effort in achieving success. Overall, the event provided a valuable learning experience for those looking to enhance their professional skills and establish meaningful relationships in the workplace.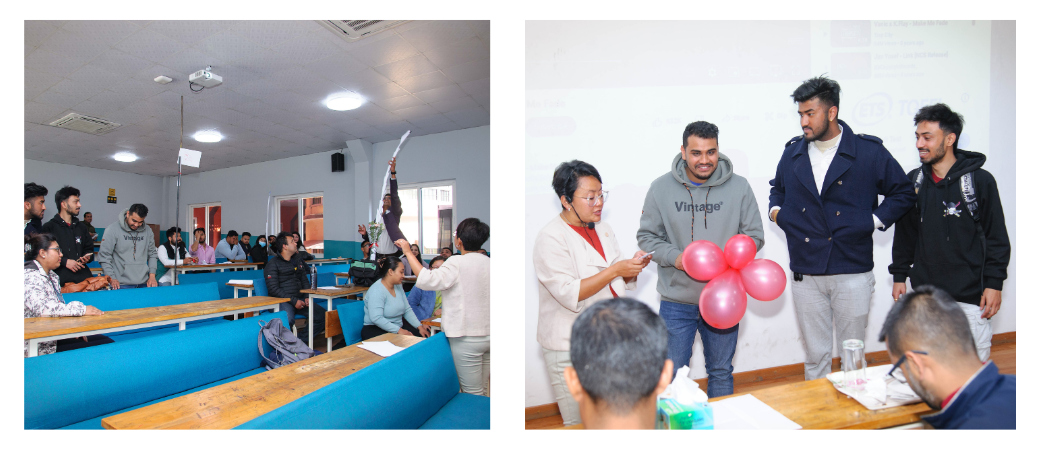 March 29, 2023: Wednesday
Event Title: LETS GLOBALIZE TOGETHER: FIND OUT THE BEST STRATEGY TO GLOCALIZE YOUR BRAND
Guest Speaker: Mr. Ashish Shrestha (Regional Marketing Manager at Double-A Public Company Limited, Thailand) and Mr. Gaurav Basnet (Management Committee Member and Head of Operations at Goldstar Shoes)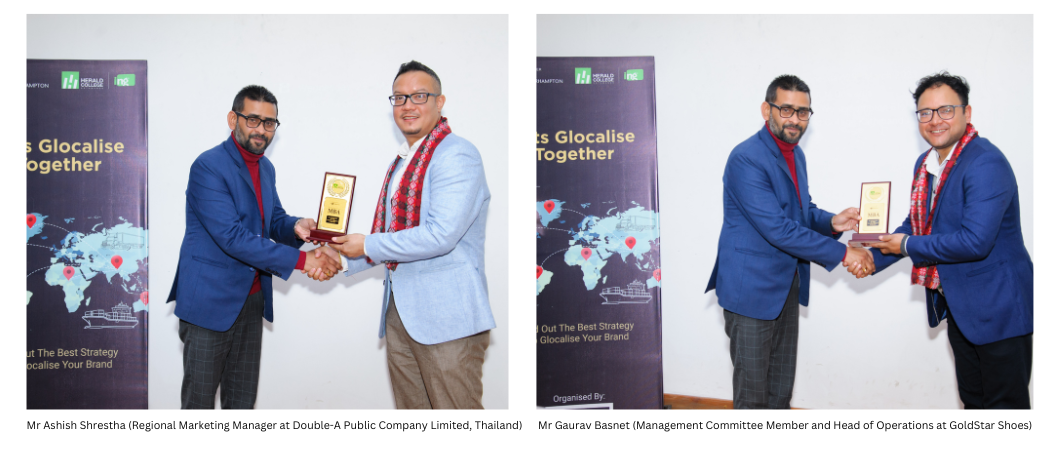 The event featured prominent guests who shared their extensive experience with insights into various international and national markets. The highlight of the segment was an engaging activity that showcased the creativity of the students. Participants had to come up with unique marketing strategies for internationalizing their brands. The best strategies were awarded exciting hampers from the event's sponsors.
Overall, the event was successful in providing valuable insights and practical strategies for individuals who are looking to expand their brand internationally.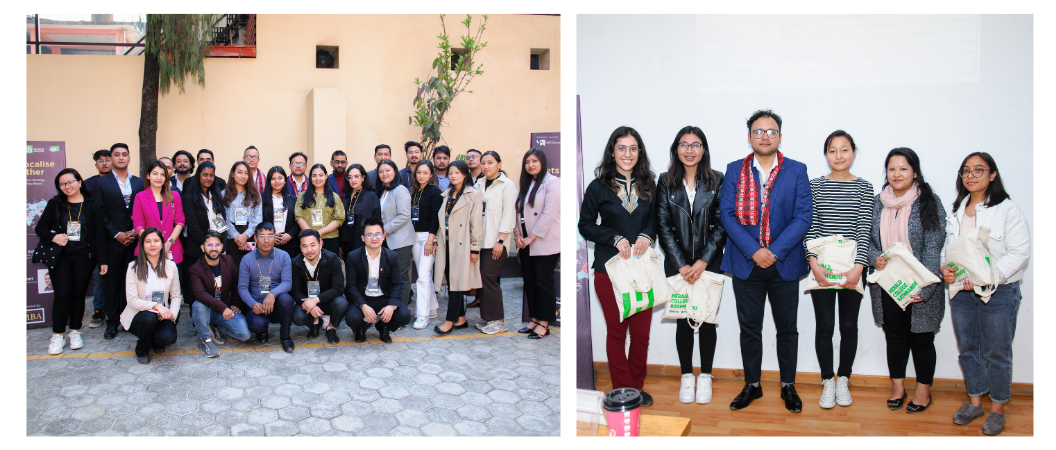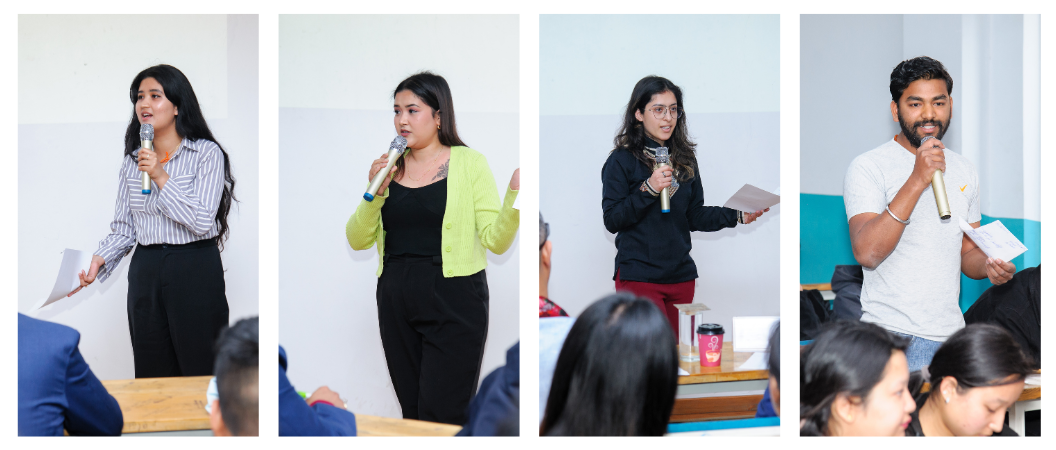 March 31, 2023: Friday
Event Title: GOING GLOBAL - SME MARKETING STRATEGIES
Guest Speaker: Mr. Pradeep Raj Giri (Team Head, Complain Resolution and Analytics, Ncell Axiata Ltd.)
The event was focused on providing valuable insights and tips to small and medium-sized enterprises (SMEs) on how they can expand their reach and build their brand internationally. This would have been particularly useful for SMEs who are looking to grow their business beyond their local markets and into new regions.
Apart from it, the students had the opportunity to learn about the offerings of Ncell Axiata Ltd. Likewise, different corporate plans and packages available to businesses from data plans and voice plans to messaging plans. Furthermore, the idea of eSIMs and their potential advantages for businesses were explained to them.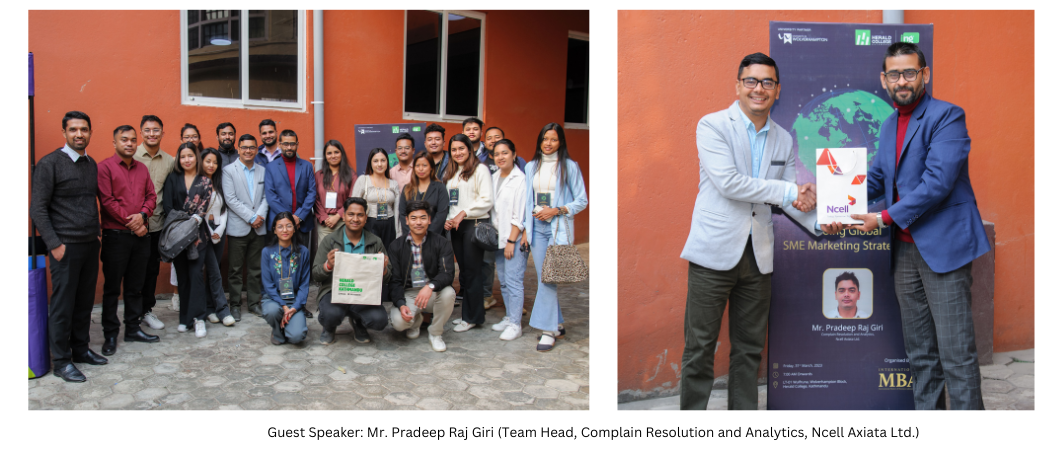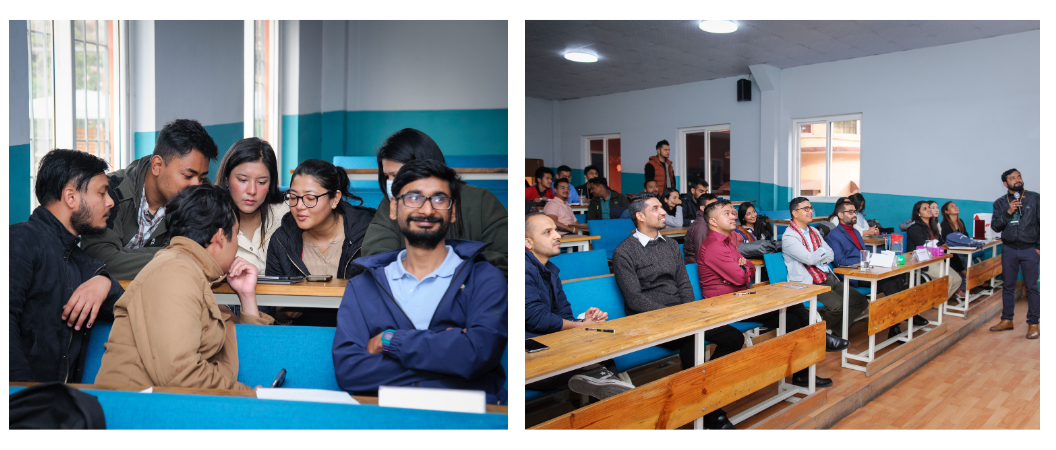 Herald College expresses gratitude to all the guest speakers for sharing insights in weekly events. In addition, we want to express our gratitude to the program's sponsors, lecturers, participants, and students as well as all of the management staff. Everyone's contributions to making it possible are acknowledged and appreciated by the program.